The 12 Knights of the Round Table uses historical clues as an inspiration. The main collection is named the Excalibur, a reference to the legendary blade that was supposedly embedded into a rock by Uther Pendragon only to be withdrawn by the true king, a reference to King Arthur. Alongside the legend that is King Arthur sits another legend: '12 Knights took the oath of allegiance to King Arthur, swearing to spare no effort, overcome any obstacle and return triumphant'. It's these 12 Knights of the Round Table that are depicted in the Excalibur.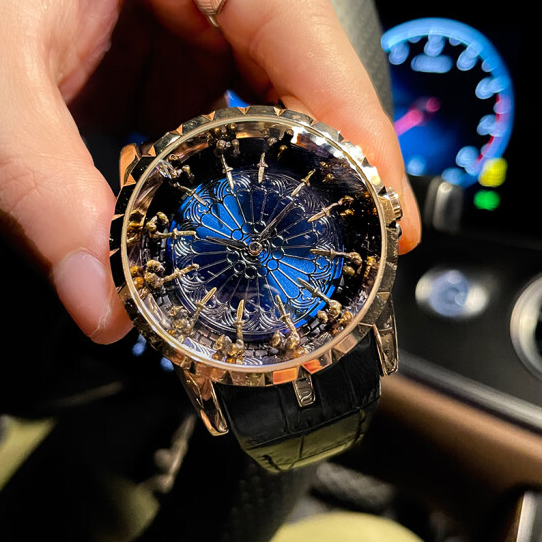 The 12 figures representing the legendary Knights of the Round Table with their swords form a circle replacing traditional hour-markers. Each knight is only 6.5 mm tall and unique in its own right, as each consists of a three-dimensional casting in bronze with finely sculpted, hand-finished details, including three-dimensional micro-engraving.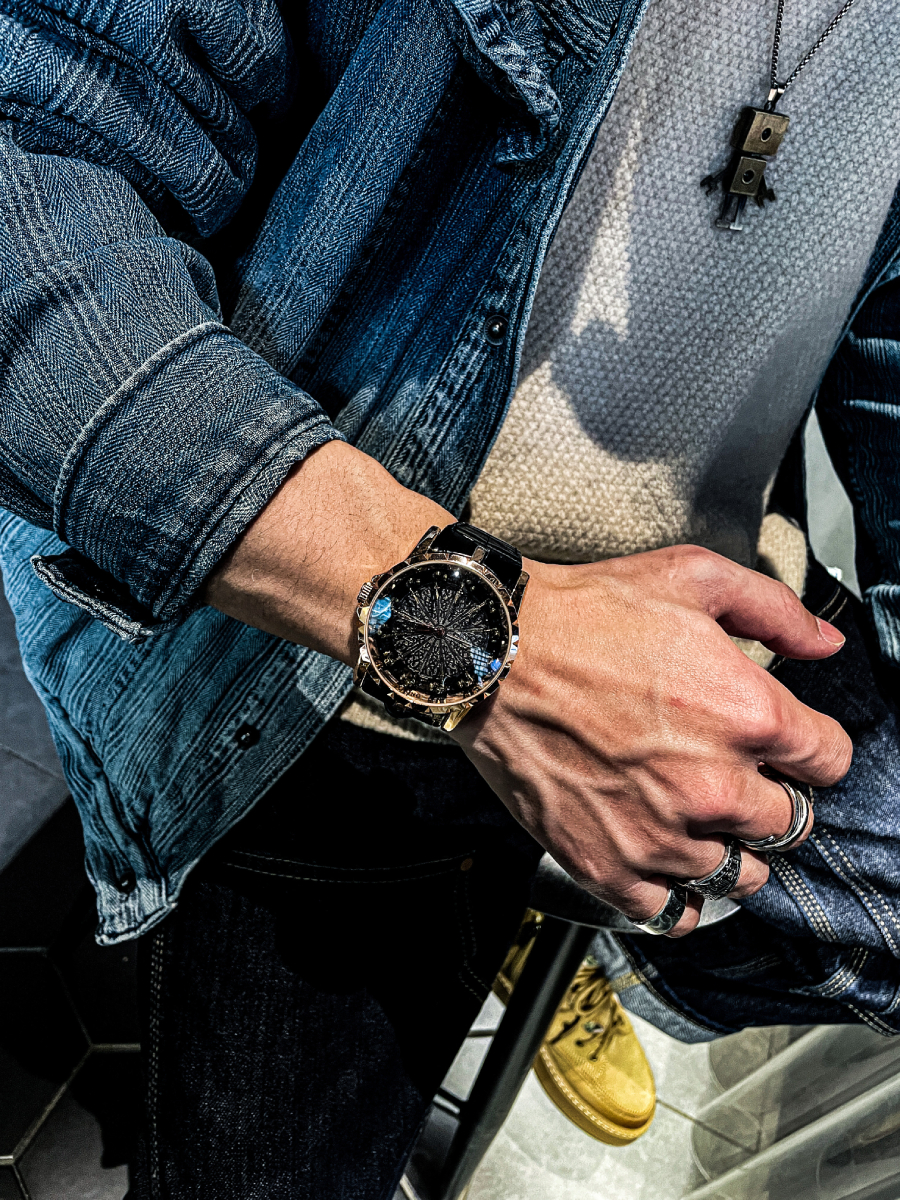 The 12 Knights of the Round Table Watch with a real sapphire, a high end ion plated case and amazingly crafted 12 sculpted copper knights positioned around a precious dark dial.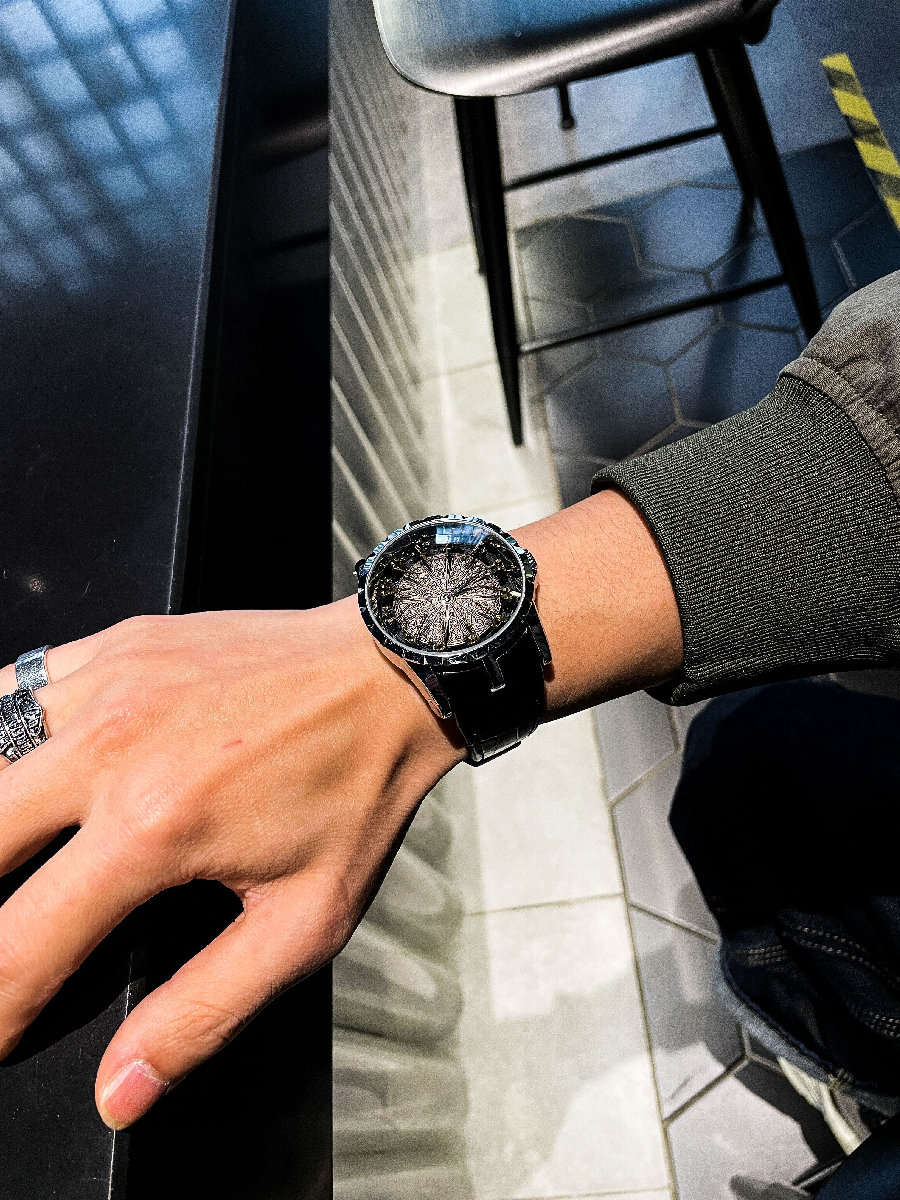 The Table itself is made of Grand Feu enameling, and is placed at the centre of the dial. The Arthurian legend is continued on the plain gold case back, with Arthur's coat of arms rendered in blue lacquer and gold crowns; the legendary oath is engraved around the watch's perimeter. Since many Arthurian adventures were initiated at the Round Table, you can of course begin your own, wearing this dynamic timepiece.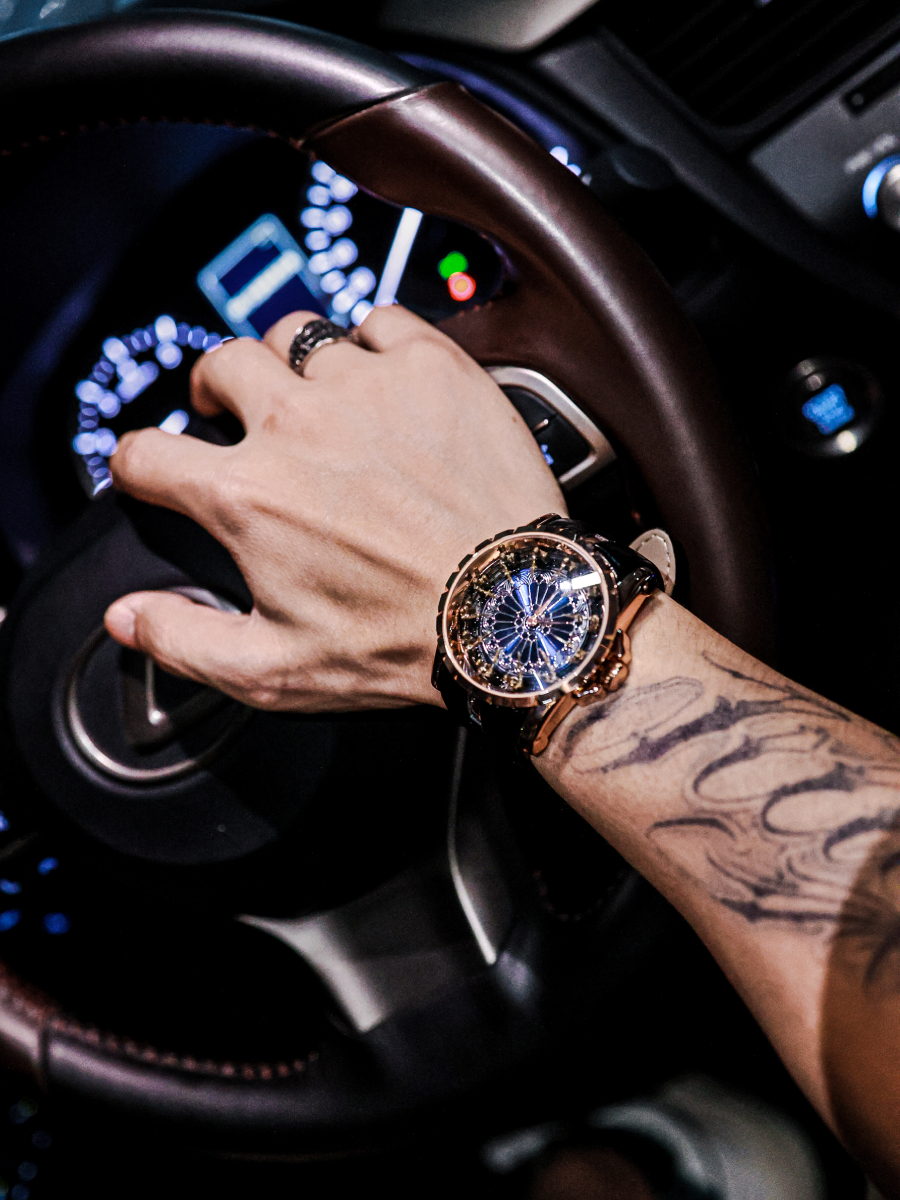 MODEL
12 Knights of the Round Table
CASE
Stainless Steel, Handmade
SIZE
Dial Diameter: 45.5 mm
Case Thickness: 18 mm
LEATHER STRAP
Genuine Calfskin Leather
INNERCASE
Stainless Steel with Double Domed Antireflective Sapphire Crystal
MOVEMENT
Swiss Quartz Movement
Dial Material Type
Grand Feu Enameling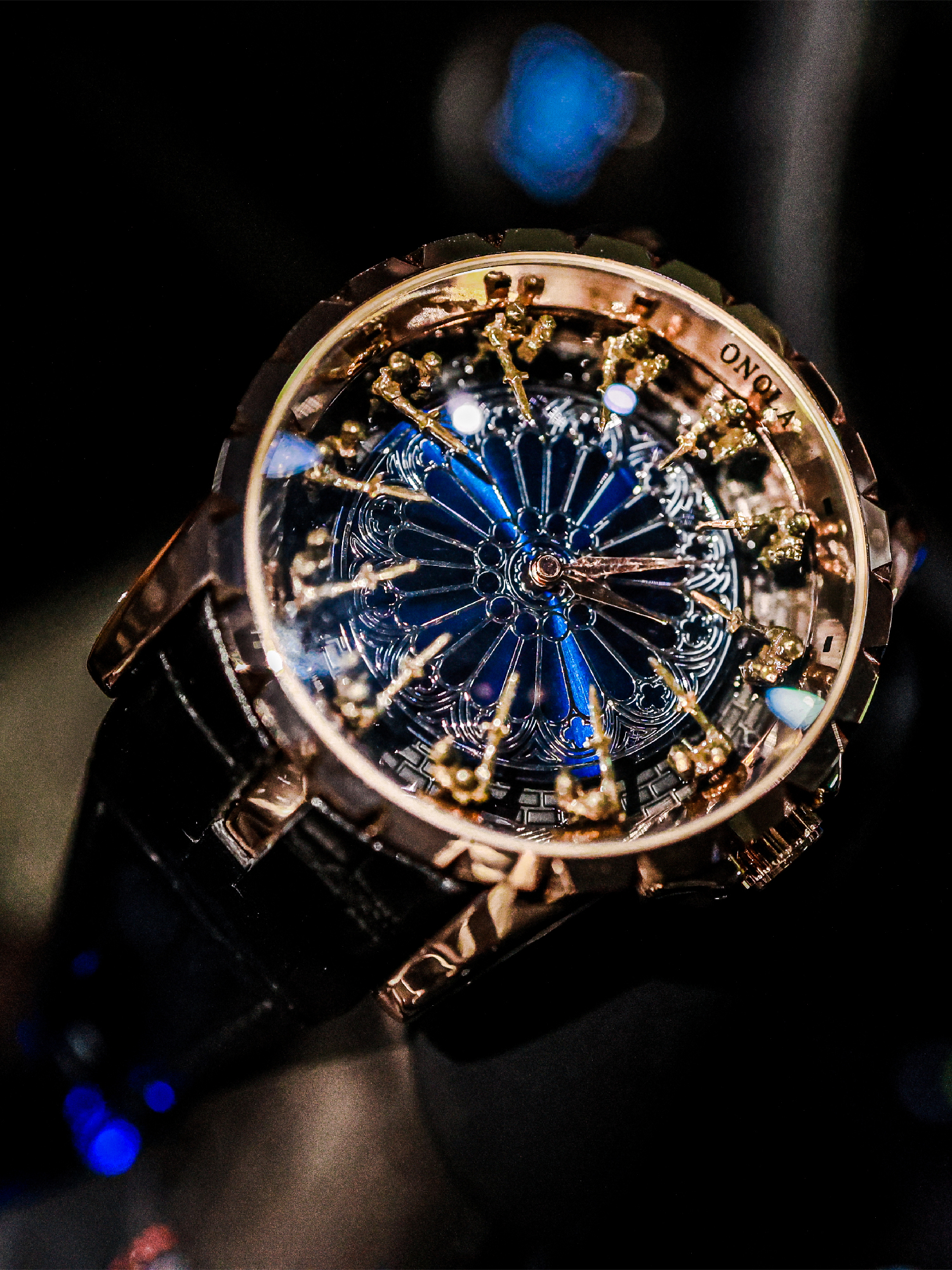 Our watches are going to be out of the stock because of the hot demand!
Ships from the United States, made to order average production lead time 1-3 business days before shipping. Duration of the production lead time will depend on the complexity of the piece and our workload. After order fulfillment, you will receive an email with tracking information.
Handmade item

Made to Order